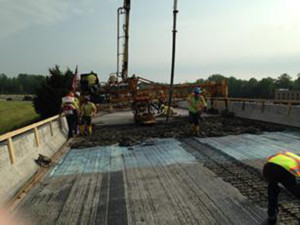 MILFORD, DELAWARE (5/8/2015) With repairs ahead of schedule, DelDOT expects to reopen the northbound U.S. 113 overpass to Route 1 nearly a week ahead of schedule.
Repairs to the bridge deck began Sunday, with completion scheduled for May 21.
But officials said Thursday they now expect the overpass to be reopened sometime on May 15.
Detour routes for U.S. 113 overpass closure
10 things to know about I-95, U.S. 202 mess