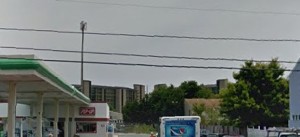 UPDATED STORY: Cellphone tower decision won't be appealed by Sussex
By Jon P. Zaimes/Delaware Free News
GEORGETOWN, DELAWARE (5/5/2015) A Superior Court judge has overturned a decision by the Sussex County Board of Adjustment that rejected a 100-foot cellphone tower proposed near Bethany Beach.
The ruling by Judge M. Jane Brady clears the way for AT&T to replace a temporary 80-foot tower at the site just south of the town limits and near the Sea Pines Village and Sea Colony communities with the taller permanent structure.
The Board of Adjustment had heard fierce opposition to the tower from nearby residents and in January 2014 rejected AT&T's application for a special use exception to allow the tower east of Route 1 (Coastal Highway) and 100 feet north of Jefferson Road.
Brady's opinion modifies the board's decision and grants the special use exception for the AT&T monopole, which also will hold antennas for other cell providers.
AT&T had sought the tower to fill gaps in coverage.
"The Court finds that the Board unreasonably concluded that there was no need for the
proposed tower and that the proposed tower would have a substantial adverse effect on the use of
neighboring property," Brady wrote.
AT&T first applied for a tower at the site in 2009 and went through several approvals and rejections by the board and a Supreme Court decision before last year's rejection by the board.
Chip Guy, spokesman for Sussex County government, said today that county staff and legal counsel are still reviewing the ruling and no decision has been made on whether to pursue an appeal.
Brady's opinion was issued Thursday.
Superior Court Judge M. Jane Brady's opinion on AT&T appeal