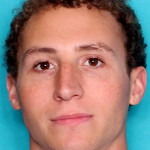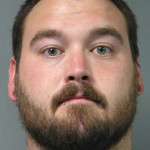 DOVER, DELAWARE (5/5/2015) One man was arrested and another is still sought after a burglary attempt was thwarted when a resident arrived home as the pair were trying to break in, Dover police said today.
The burglary try happened about 12:50 p.m. Monday in the 800 block of Maple Parkway.
Cpl. Mark Hoffman said the men fled when the resident arrived as they were trying to pry open the rear door.
He said the victim recognized the men and called police.
Ryan Vaina, 22, of Dover, was taken into custody nearby after officers arrived. He was charged with attempted burglary, conspiracy and criminal mischief and released on $6,250 unsecured bond.
Robert Cook, 24, of Proctors Purchase Road near Hartly, is still being sought by police on the same charges.
Dover officer indicted in kicking of man, breaking his jaw