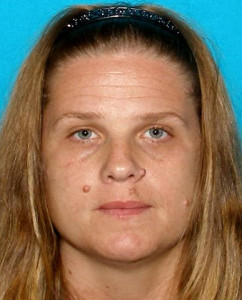 SMYRNA, DELAWARE (5/2/2015) A Townsend woman was charged with endangering three children she made walk 6 miles and then abandoned at a park, Smyrna police said Friday.
The incident came to police attention shortly before 7 p.m. Tuesday when they were called to George C. Wright Jr. Municipal Park.
An investigation found that 38-year-old Wendy Powell had picked up the three children – described as family members ages 4, 9 and 10 – from their bus stop in the Townsend area and made them walk along U.S. 13 to the park, Officer Brian M. Donner said.
Powell then left the children in the care of strangers and walked away, Donner said.
"These strangers, finding the children exhausted and hungry, purchased them food and called Smyrna PD," Donner said.
While officers were investigating, he said, Powell emerged from a wooded area behind the park and was taken into custody.
She was charged with three counts of endangering the welfare of a child and released on $300 unsecured bond.
The children were turned over to other family members.