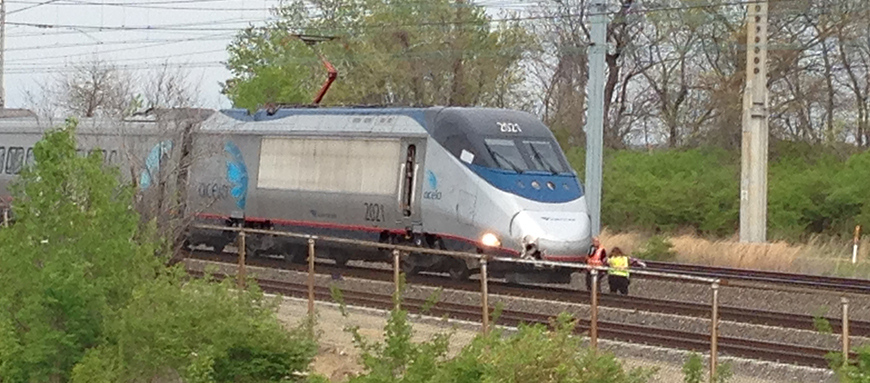 UPDATED STORY: Police release name of man, 21, killed
CLAYMONT, DELAWARE (4/30/2015) A pedestrian was struck and killed by an Amtrak Acela train near the Claymont train station this afternoon, according to reports from the scene.
The incident happened about 4:30 p.m.
Delaware State Police said the victim was male but his identity was being withheld pending notification of family.
The victim was pronounced dead at the scene by New Castle County paramedics. An autopsy is planned.
Amtrak and SEPTA train service was halted in the area until 6:30 p.m.
No one on the southbound trail was injured, police said.