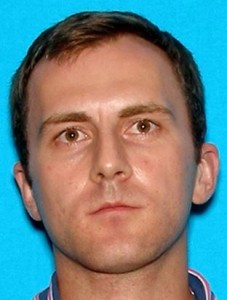 WILMINGTON, DELAWARE (3/23/2015) A former deputy attorney general pleaded guilty today to fourth degree rape.
The  plea by Daniel Simmons, 35, of Pike Creek, came in New Castle County Superior Court in a case involving a 16-year-old boy, the Department of Justice reported. He had originally been charged with four counts of fourth-degree rape.
Simmons resigned three days after he was arrested in May, when investigators said he was believed to have met the victim through a social media app known as Grindr.
Under the plea deal, he faces up to 15 years in prison when he is sentenced June 16.
Simmons also will be required to register as a Tier 2 sex offender and have no contact with the victim, said Carl Kanefsky, spokesman for the Department of Justice.