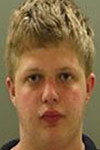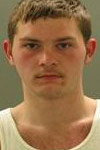 BROOKSIDE, DELAWARE (3/23/2015) Two teenage men were charged with home invasion after a 53-year-old man was cut with a large knife in his home in the Todd Estates neighborhood, New Castle County police reported today.
The incident happened about 11:30 p.m. Thursday in the 100 block of Lynch Farm Drive, Officer First Class Tom Jackson said.
The victim told police he let an acquaintance, Jarold Pastro Jr., 18, of the first block of Anderson Drive in Todd Estates,  and another man, later identified as Jeffrey Davidson, 19, of the 100 block of Brennen Drive in the same neighborhood,  inside when they asked to use the telephone.
Davidson then asked the victim for a bottle of water, Jackson said, and when he turned away Davidson cut him several times on the head and neck with a large butcher knife.
Both teens then fled on foot, Jackson said. Officer Devin Williams later identified the pair and arrested them at their homes.
Pastro was charged with home invasion, assault and conspiracy. He was committed to Young Correctional Institution in Wilmington in lieu of $72,000 secured bail.
Davidson was charged with home invasion, possession of a deadly weapon during commission of a felony, assault, aggravated menacing and conspiracy. He was committed to the Young Correctional in lieu of $138,000 secured bail.
Jackson said the victim was taken by ambulance to Christiana Hospital, treated for his injuries and released.