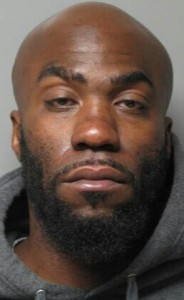 HARRINGTON, DELAWARE (3/20/2015) Harrington police used a stun gun to subdue a man who fought with officers and later was found to have 301 bags of heroin on him, authorities said today.
The incident happened Thursday on Delaware Avenue near Benjamin Street.
During a traffic stop, officers asked Louis Williams Jr., a passenger in the vehicle, to get out and while searching him he began struggling with the officers, Lt. Earl Brode said.
In addition to the heroin weighing 30 grams, officers also found drug paraphernalia, Brode said.
Williams, after being stunned, complained of breathing problems and was treated at Bayhealth Milford Memorial Hospital and released.
Williams, 40, of the first block of Reed St. in Harrington, was charged with possessing a controlled substance in a Tier 5 quantity, manufacturing, delivering or possesseing with intent to deliver a controlled substance in a Tier 4 quantity, resisting arrest with force or violence and possession of drug paraphernalia.
He was committed to Sussex Correctional Institution in lieu of $102,200 cash bail.
The driver was questioned but later released, Brode said.