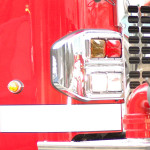 LAUREL, DELAWARE (3/20/2015) Fire broke out this evening in an auto repair shop north of Laurel, causing substantial damage to the business and three vehicles inside, authorities said.
Blades firefighters found active fire inside Hunt's Automotive in the 28000 block of Seaford Road (Alternate U.S. 13) when they arrived about 6 p.m., said Michael Chionchio, assistant state fire marshal.
The fire began when gasoline vapors ignited under a car being worked on, Chionchio said.
The cause was ruled accidental and damage was estimated at $50,000.
No injuries were reported, Chionchio said.