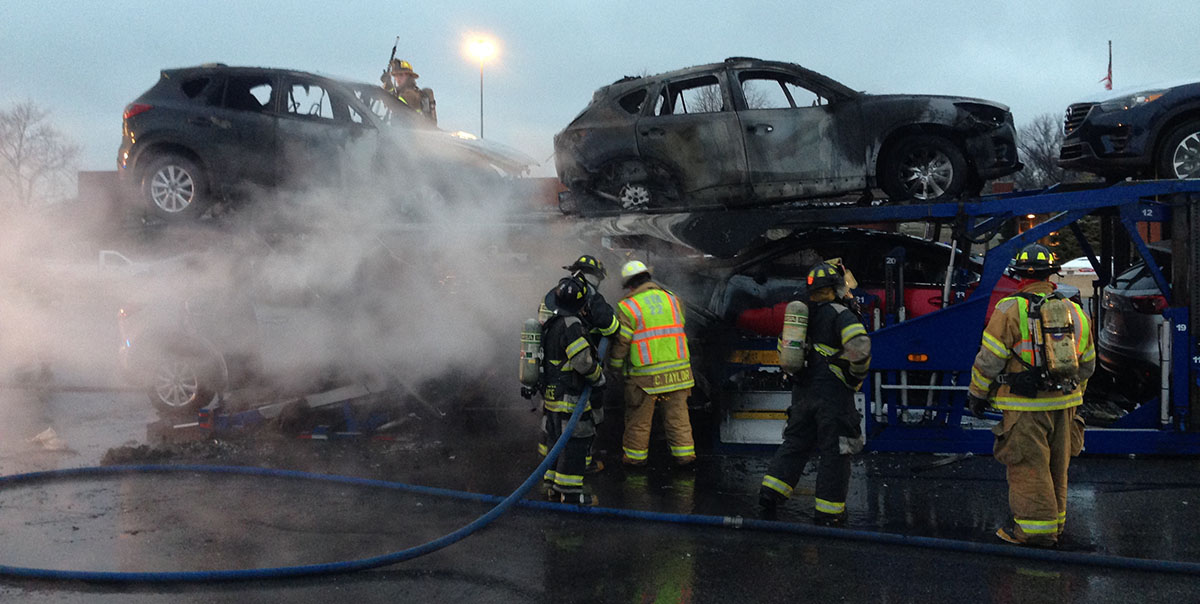 NEW CASTLE, DELAWARE (3/20/2015) Fire broke out on a tractor-trailer carrying six new Mazda vehicles this evening on eastbound Interstate 295 near New Castle and the Delaware Memorial Bridge.
The fire was reported about 6:45 p.m. just east of Route 9, and not far from the scene of another tractor-trailer fire that snarled the interstate Thursday morning.
Today's fire began in the area of the rear wheels, similar to the previous fire, and spread to the vehicles being carried.
The driver today, who was not injured, said he was able to stop the rig on the shoulder and disconnect the tractor before the flames could reach it.
He said he had started in Baltimore and was delivering the vehicles to Connecticut.
The fire caused multiple lane closures and a half-mile backup but at 7:38 p.m. bridge authorities tweeted that only the right lane was closed.
 RAW VIDEO: Tractor-trailer burns on I-295