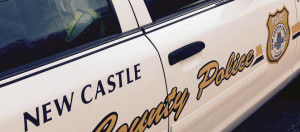 NEW CASTLE COUNTY, DELAWARE (3/18/2015) After the theft of eight tailgates from pickup trucks, New Castle County police are warning residents to use locking devices on their vehicles.
Thieves are targeting all years, makes and models of pickups across the county, said Officer First Class Tracey Duffy, a police spokeswoman.
The tailgate thefts began earlier this month, she said.
Anyone with information on the recent thefts is asked to call police at 302-573-2800.
Tips also may be submitted at the county police website.