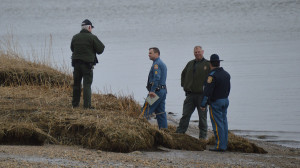 PORT PENN, DELAWARE (3/17/2015) The body found along the shore at Augustine Beach on Sunday was identified today as a 42-year-old man who walked away from St. Francis Hospital in Wilmington on Jan. 5.
Daniel Ward, of Wilmington, had been reported missing to police.
He had green admitted to St. Francis for undisclosed treatment.
Identification was made through fingerprints, state police said.
The results of the autopsy are still pending.