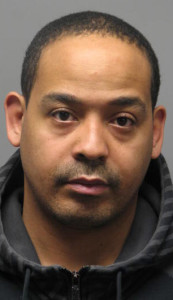 MILFORD, DELAWARE (3/13/2015) A 38-year-old Milford man has been arrested on ecstasy drug charges, city police reported today.
The arrest of Lavar S. Sienna happened at the Parson Thorne Apartments about 10 p.m. Saturday, Detective Dwight Young said, during an investigation into an unrelated complaint.
Police discovered Sienna possessed 46 doses of ecstasy, 1.9 grams of Marijuana and several hundred dollars in cash, Young said.
He also was wanted on a warrant from New Castle County Superior Court.
Sienna was charged with possession of a controlled substance tier 3 quantity (ecstasy), possession with intent to deliver ecstasy, possession of marijuana and drug paraphernalia.
He was being held at Sussex Correctional Institution in lieu of $15,300 secured bond.