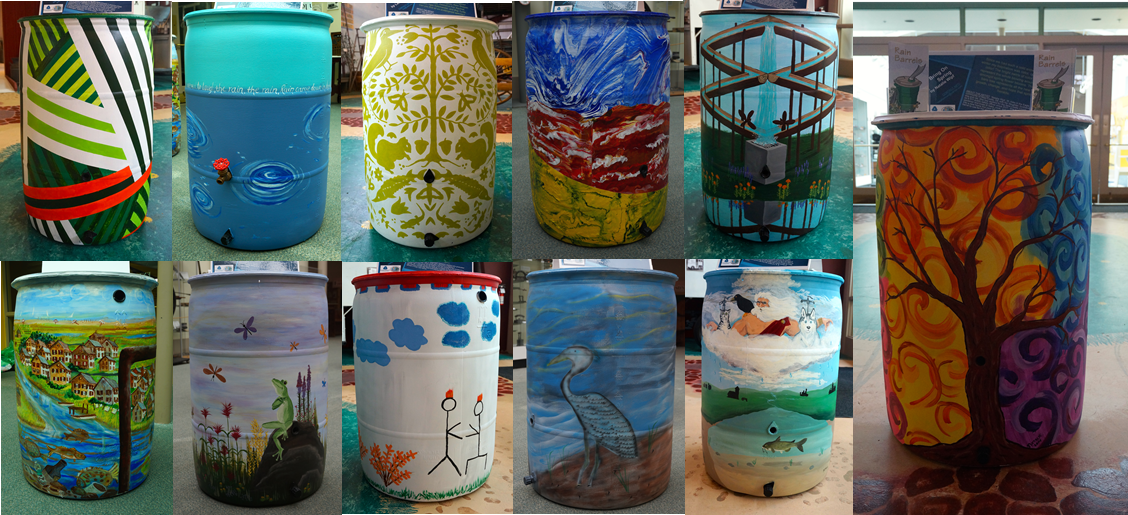 DOVER (3/11/2015) The deadline for artists to participate in two rain barrel painting contests has been extended until March 20, state officials announced.
The separate competitions are held for adult artists and school children or student groups as a way of educating on the benefits of using rain barrels to reduce rainwater runoff and improve water quality.
The contests are sponsored by the state Department of Natural Resources and Environmental Control.
To enter, artists must complete and submit an application by the new deadline with a description and preliminary sketch of their design.
DNREC will choose contest participants based on their application, design ideas and site placements. As part of the competition, each selected individual or group will be required to find a public home for their finished rain barrel, such as at a school, nonprofit organization, church or municipal building. Those selected will have five weeks to finish their painting and submit final photographs and information requested about their works.
The artists must supply materials including paint and brushes or other application tools, and provide a short biography. The Rain Barrel Program will provide a fully-assembled 55-gallon plastic rain barrel with two coats of primer applied, plus top coat and a location to temporarily display their work. This year's barrels have been donated by Dogfish Head Craft Brewery and Coca-Cola.
The finished rain barrel designs will be posted online for public voting at www.delawarewatersheds.org. The top five painted entries as chosen by online voters will be displayed at this year's Delaware State Fair, where they will be voted on again by fair visitors for best painted rain barrel. These five grand prize winners will also participate in the annual DNREC awards program on Governors Day, Thursday, July 30, at the Delaware State Fair in Harrington.
Applications can be found at www.delawarewatersheds.org.
Student applications
Completed student applications should be sent by close of business March 20 to:
DNREC Nonpoint Source Program
C/O Sharon Webb
5 E. Reed Street, Suite 305
Dover, DE 19901
For more information, contact Webb at sharon.webb@state.de.us or 302-739-9922.
Adult applications
Completed adult applications should be sent to:
DNREC Watershed Assessment and Management Section
C/O Sara Wozniak
2430 Old County Road
Newark, DE 19702
For more information, please contact Sara Wozniak at sara.wozniak@state.de.us or 302-382-0335.