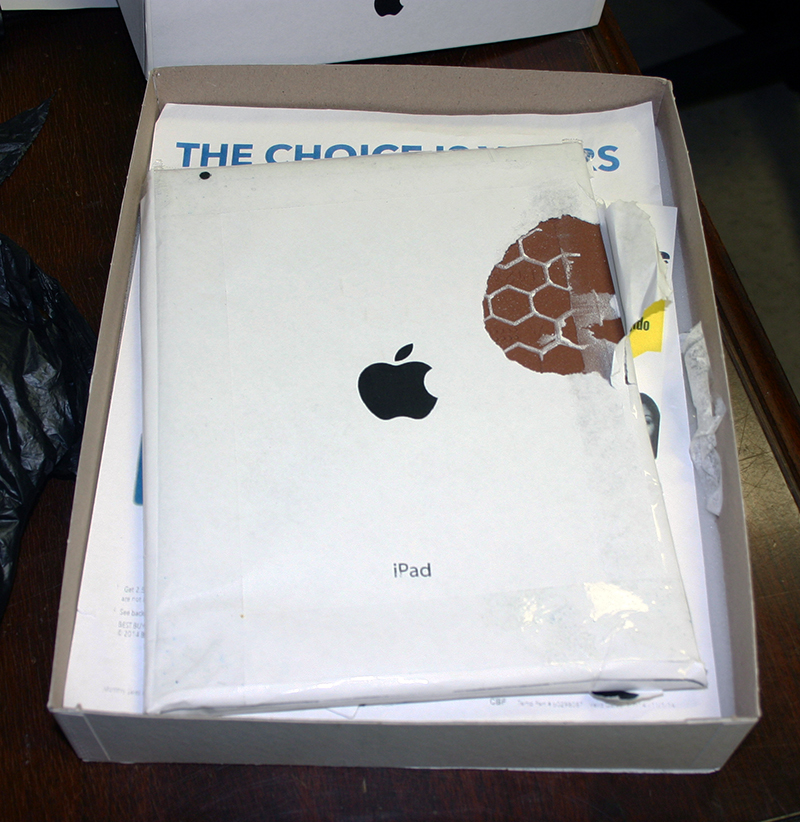 NEW CASTLE, DELAWARE (3/9/2015) A woman paid $800 for two Apple iPad Air 2 tablet computers but later discovered the items in the boxes were only ceramic tiles, New Castle police reported today.
The scam took place about 5:10 p.m. Sunday in the parking lot outside the New Castle Farmer's Market along U.S. 13, Senior Lt. Adam P. Brams said.
The 36-year-old victim told police she was approached the same day by two men in the lot asking if she would like to buy an Apple iPad or Samsung tablet for $400.
The victim agreed to buy two iPads, Brams said, at which time the men showed her an item wrapped in bubble wrap that displayed the Apple symbol on top of it.
The items were later discovered to be ceramic tiles inside of an Apple box; both boxes listed the same serial numbers on them.
The suspects were both described as black and between 35 and 45 years of age. They left in a white car with Florida tags.
Anyone with information is asked to contact police at 302-322-9800.