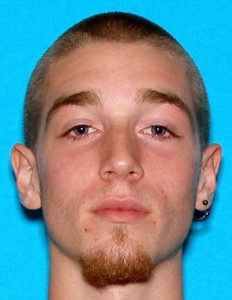 NEWARK, DELAWARE (3/8/2015) A 22-year-old woman died after she was struck by a pickup truck while walking across Delaware Avenue at Chapel Street, Newark police said this morning. The driver has been charged with DUI and leaving the scene.
The victim was identified as Amanda Hagelstein of Saratoga Drive near New Castle. She was a 2014 graduate of the University of Delaware, according to the UD website.
Lt. Bill Hargrove gave this account:
"She was walking with an acquaintance at the time. The striking vehicle, a 1994 Ford Ranger, was eastbound on Delaware Avenue, in the right lane, approaching a green light at Chapel Street. Hagelstein and the acquaintance attempted to cross Delaware Avenue on foot. Upon seeing the approaching vehicle, the acquaintance stopped in the roadway, however, Hagelstein began to run across the roadway and was struck by the vehicle. Hagelstein was transported to Christiana ER where she died from injuries sustained in the collision."
He said the driver of the Ranger pickup, 21-year-old Kyle Loyd of Marrows Road near Newark, left the scene but was located by police a short time later and taken into custody.
After Loyd was charged, he was released on $5,500 secured bond, Hargrove said.
Anyone with information is asked to contact Cpl. Wayne Aston at 302-366-7100 ext. 3414 or Wayne.Aston@cj.state.de.us.