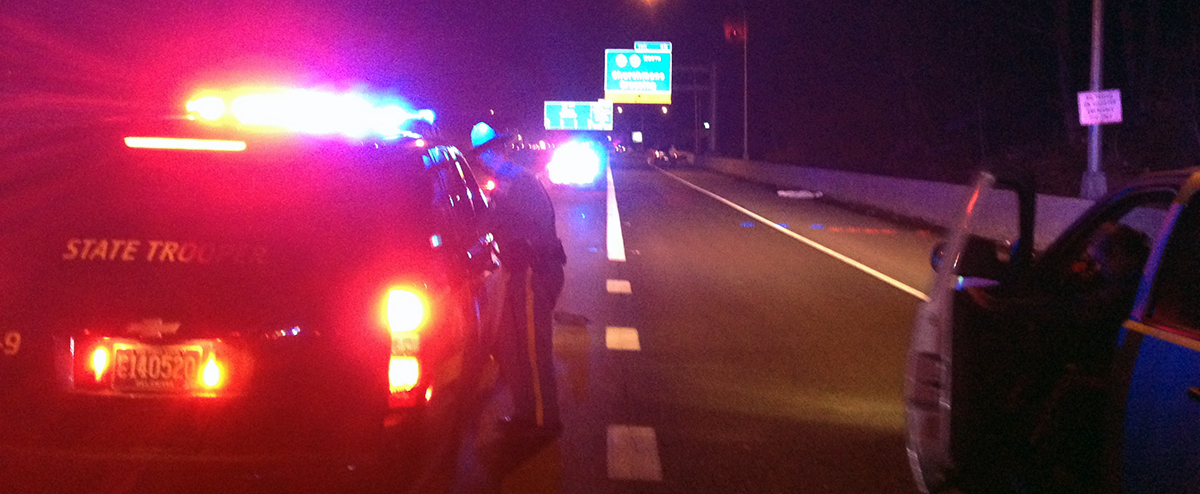 STANTON, DELAWARE (3/8/2015) A pedestrian was struck and killed on Interstate 95 near Churchmans Road early today, state police said.
The accident happened about 1:25 a.m.
The victim was identified as Thomas C. Killen, 22 of Wilmington. He was crossing the southbound lanes from east to west when he was struck by a 2014 Chevrolet Cruz in the right lane approaching the exit for Churchmans Road.
Killen was thrown up onto the hood and windshield before landing on the roadway and against a concrete traffic barrier on the right shoulder, police said. He was pronounced dead at the scene.
The driver, Sean C. Stainback, 24, of Middletown, and three passengers were all wearing seat belts and were not injured.
Police said alcohol is believed to be a factor on the part of Killen.
All but the two left southbound lanes were closed for more than 3 hours as troopers investigated.