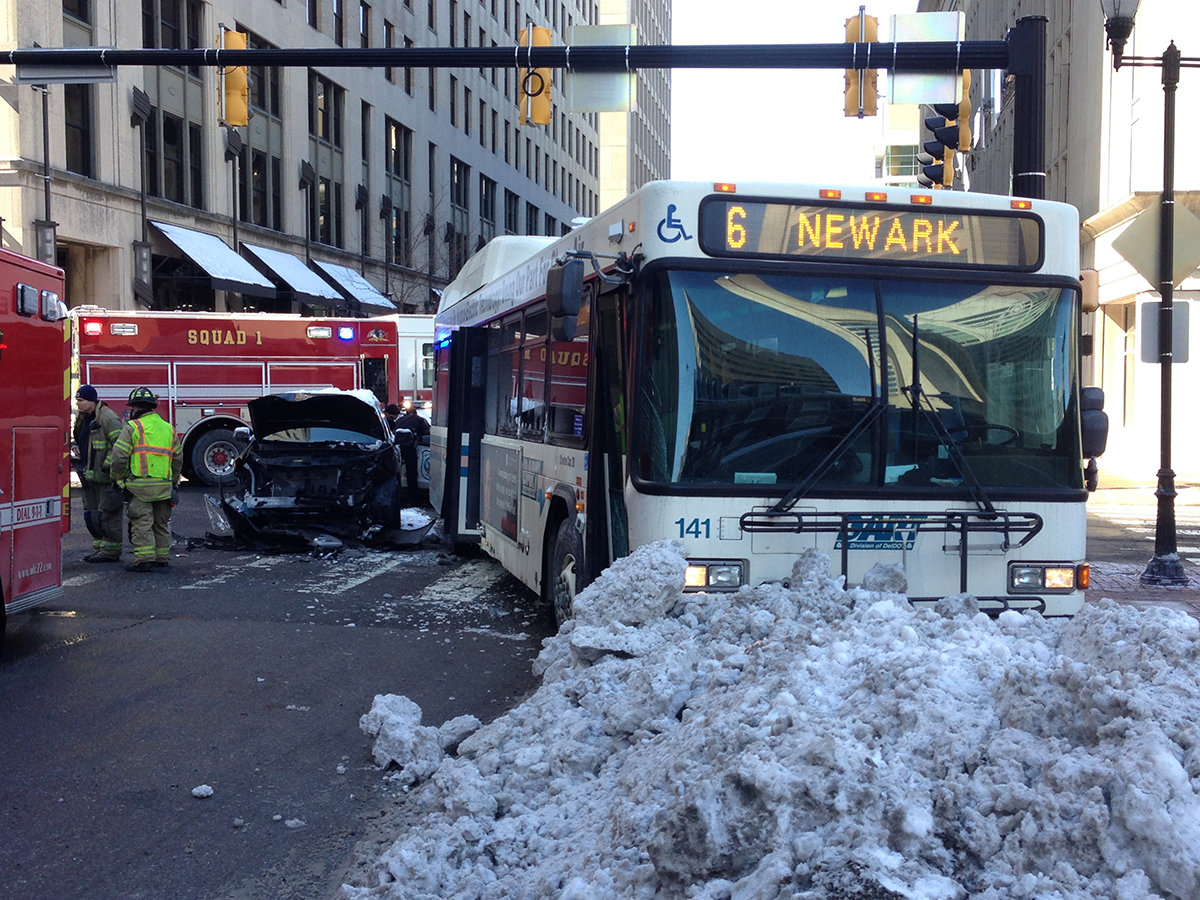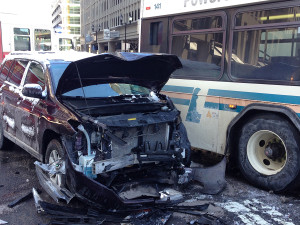 WILMINGTON, DELAWARE (3/6/2015) Two people on a DART bus were injured this afternoon when it collided with an SUV at a downtown intersection, according to reports from the scene.
The accident happened about 12:45 p.m. at 11th and Orange streets.
The front of the bus struck a snow bank after the initial collision.
The intersection was closed for about an hour.