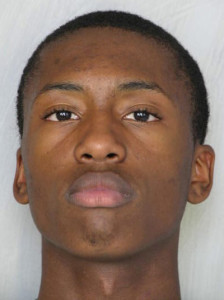 PIKE CREEK, DELAWARE (3/6/2015) A Wilmington man was arrested after a 19-year-old man was stabbed in the head at Goldey-Beacom College this morning, state police said.
The stabbing happened in Leach Hall at the school, 4701 Limestone Road,.
The victim had been in an altercation with Tykee D. Hyland, 19, after he attempted to break up a fight between Hyland and his girlfriend, Master Cpl. Jeffrey Hale said.
During the fight, Hyland obtained a steak knife and stabbed the other man, Hale said.
The victim was taken by ambulance to Christiana Hospital and treated for wounds not believed life-threatening, Hale said.
Hyland was taken into custody outside of Leach Hall and charged with assault and possession of a deadly weapon during commission of a felony. He was released after posting $40,000 secured bail.
Hale said he didn't know if either of the men were students at the college, which was closed today.