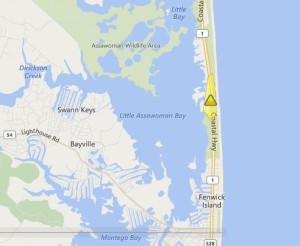 FENWICK ISLAND, DELAWARE (3/6/2015) Power has been restored to more than 300 Delmarva Power customers who lost electric service this morning north of Fenwick Island, the company reports on its website.
The outages along Route 1 were reported at 5:22 a.m.
At 11:25 a.m., no Delaware customers were without service and only a handful in Cecil County, Maryland.
The Delaware Electric Cooperative reported only one member without service, in the Woodside East area, at 11:25 a.m.