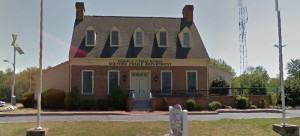 MILFORD, DELAWARE (3/4/2015) Milford police issued an apology Tuesday to two women they say were wrongly named in a list of shoplifting suspects released last week and later corrected.
The women's names were included in the agency's first "Milford Shoplifters" news release issued to the media and posted on the police website. Dover police began releasing a similar list last year in an effort to reduce the number of shoplifting crimes.
Milford police called the inclusion of the two women's names a "terrible mistake."
They had been improperly identified after police obtained surveillance video from the Milford Walmart of two females shoplifting in the store and a tag number from the vehicle they used, police said in issuing the apology.
All charges were dismissed against the two women and the arrest will be expunged from the record, police said.
"To ensure that a mistake like this will not happen again, the Milford Police is developing a new procedure for investigations, leading to arrest, of late reported shoplifting cases," police said in the release Tuesday.