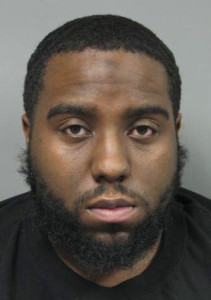 DOVER, DELAWARE (3/4/2015) City police arrested a 26-year-old Dover man after a chase on the road and on foot, authorities reported this morning.
The arrest came about 2:30 p.m. Tuesday after police tried to stop a Jeep Liberty for traffic violations near Martin Luther King Boulevard and River Road.
The driver, later identified as Tarae Ingram, refused to stop and drove into the Capital Green neighborhood, stopping at the rear of Admiral Tire and fleeing on foot before he was captured by officers, Lieutenant David Spicer said.
He said the heroin, weighing 9.6 grams, was packaged for sale.
Ingram, of the 400 block of River Road, was charged with possession of heroin tier 5 quantity, possession with intent to deliver heroin, disregarding a police officer's signal, resisting arrest, possession of drug paraphernalia, reckless driving and failure to stop at a stop sign.
He was being held at Vaughn Correctional Center near Smyrna in lieu of $71,602 secured bond.