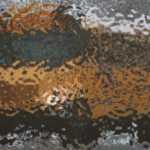 SEAFORD, DELAWARE (3/2/2015) Seven students were taken to a hospital after a school bus was rear-ended by an SUV on U.S. 13 south of Seaford this morning, state police said.
The accident was reported at 9:07 a.m. in the northbound lanes just south of Concord Road (Route 20).
Police said the bus had just stopped at the light and was beginning to move forward with traffic when a 2006 Chevrolet Equinox, driven by a 17-year-old girl from Seaford, struck the bus. Both vehicles came to a stop in the roadway.
The 35 students on the bus were evaluated by medical personnel at Seaford High School with the seven injured then taken to Nanticoke Memorial Hospital in Seaford by ambulance or their parents. Police said the injuries were not believed to be life-threatening.
The students ranged in age from 12 to 17.
Neither driver was injured in the crash.
The 17-year-old driver of the equinox was cited by troopers for careless driving and failure to have insurance in her possession, police said.