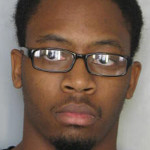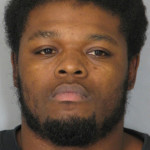 NEWARK, DELAWARE (3/2/2015) Newark police have arrested three suspects from Pike Creek in a strong-arm robbery last month at the Radio Shack store in the College Square shopping center.
The robbery happened about 8:25 p.m. on Feb. 16.
Two black males asked to see an iPad Air 2 tablet computer, and as a clerk was showing them a device one of the males ripped it out of the clerk's hands and the pair ran out of the store. They jumped into a silver Honda minivan, where a driver was waiting for them.
Police identified three suspects and a search of their residence in Carnaby Hall at the Engilish Village apartments on Friday turned up multiple items linking them to the crime, Cpl. James Spadola said.
Shamayah Thomas, 20,  was committed to Young Correctional Institution in Wilmington in lieu of $18,000 cash bail.
Vaquan Williams, 24, was committed to Young in lieu of $13,000 cash bail.
A 16-year-old boy was committed to the New Castle County Detention Center in lieu of $15,500 secured bail.