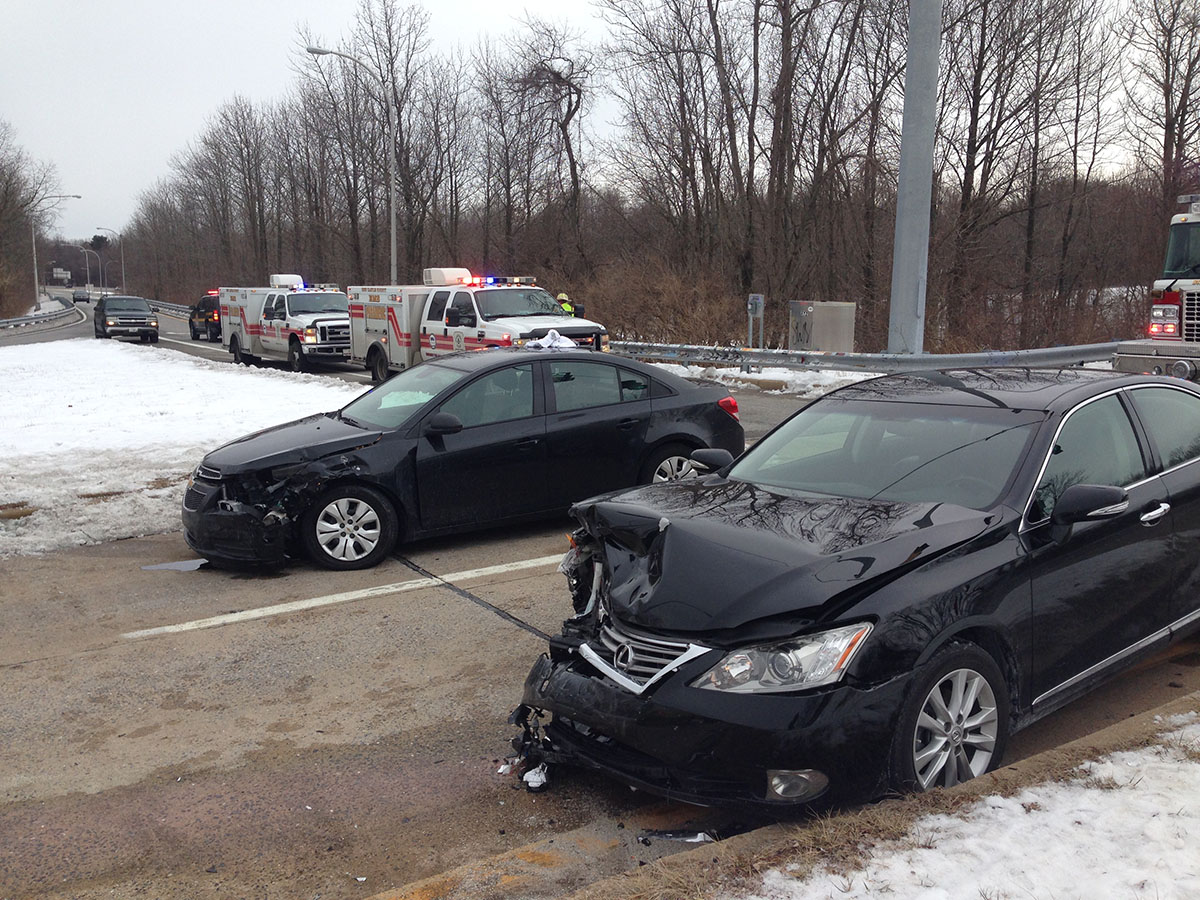 CLAYMONT, DELAWARE (2/23/2015) Three people including a small child were injured in a crash on Harvey Road over Interstate 95 this morning, according to reports from the scene.
The collision happened about 8:30 a.m.
The road was closed as state police investigated and the wreckage was clared. All lanes are now open.