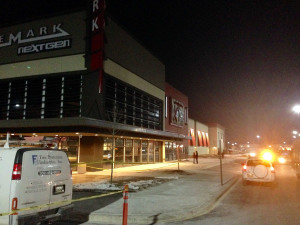 DELAWARE (2/21/2015) Two more cold-weather records in Delaware were shattered overnight, making a total of five that have fallen this week.
Warmer air will arrive this afternoon as snow begins to fall in New Castle and Kent counties, with a brief mix of sleet and freezing rain, according to the National Weather Service.
Just before midnight Friday, the temperature fell to minus 3 degrees at Sussex County Airport near Georgetown, breaking a record of zero for the day set in 1979.
And before 2 a.m. today, the Sussex temperature dropped to minus 4 degrees, breaking a record of 8 set in 1959.
The temperature hit 7 at New Castle Airport before 3 a.m. today, failing to break a record low for the day of 6 degrees set in 1934 and matched in 1968.
The normal low temperature for today is 28 degrees.
A low of 2 set a record at New Castle Airport on Friday, and Sussex record lows were set on Thursday and Monday.
The forecast calls for 1 to 3 inches of snow in New Castle and Kent counties, with little or none in Sussex.