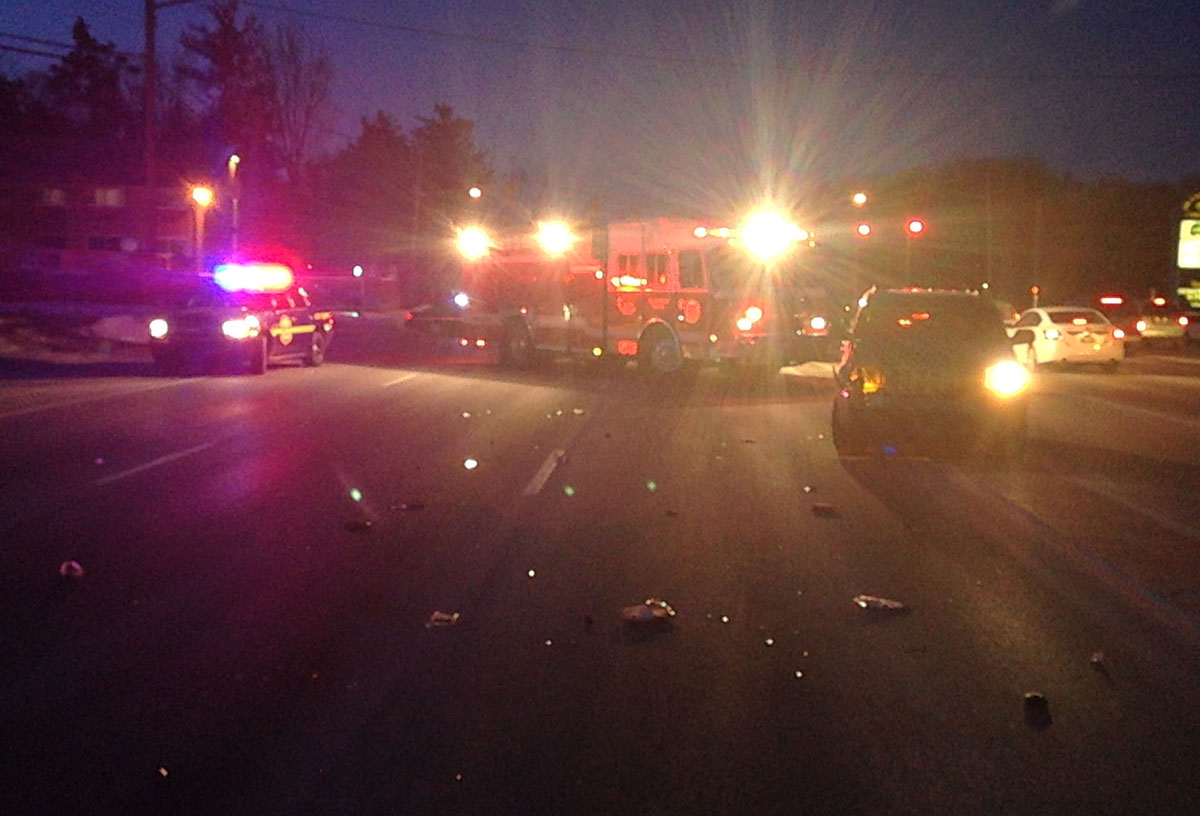 NORTH WILMINGTON, DELAWARE (2/20/2015) A 62-year-old woman was struck by an SUV on Concord Pike in front of Widener University this morning.
Mercy Odom, of Wilmington, had just exited a DART bus on northbound Concord Pike (U.S. 202) about 5:30 a.m.  just north of Rocky Run Parkway and was attempting to cross to the west side of the highway when she stepped into the path of a northbound 2008 Jeep.
Master Cpl. Jeffrey Hale said she was not in a designated crosswalk when she was struck in the left lane by the right front of the Jeep.
The driver of the Jeep, Adam Larison, 33, of Coatesville, Pennsylvania, was able to bring the SUV to a controlled stop, Hale said.
Odom was in critical condition, according to Cpl. Abigail Haas of New Castle County paramedics. She was taken by ambulance to Christiana Hospital in Stanton.
The northbound lanes of Concord Pike were closed about 2½ hours as police investigated.
Troopers seek help identifying pedestrian killed on I-495
16 children injured in collision of 3 school buses