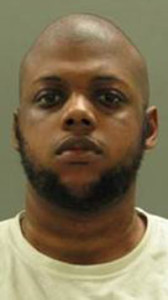 NEW CASTLE, DELAWARE (2/20/2015) An 18-year-old man has been charged with attempted murder in connection with a shooting last month at the Castlebrook Apartments off U.S. 13 near New Castle, New Castle County police said this afternoon.
Deshaun Northern, of the first block of Lexton Road near New Castle, also was charged with attempted robbery, firearms offenses and tampering with evidence.
A 20-year-old man was shot multiple times  in the torso by Northern after an argument ensued during the robbery attempt about 10 p.m. Jan. 20, Officer First Class Tom Jackson said.
Northern was being held at Young Correctional Institution in lieu of $665,000.00 cash bail.
20-year-old man shot at Castlebrook Apartments