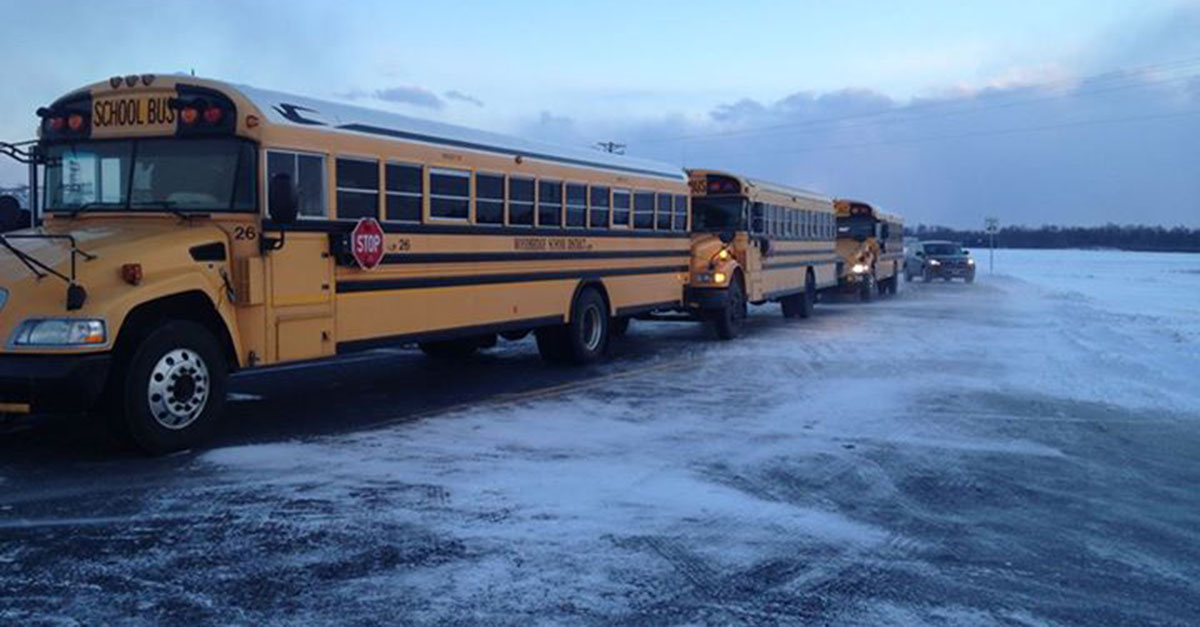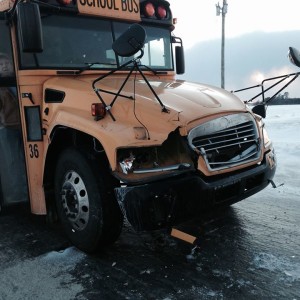 BRIDGEVILLE, DELAWARE (2/19/2019) At least 16 children were taken to hospitals after a collision involving three school buses on an icy road north of Bridgeville this afternoon, state police said. Their injuries were described as minor.
The crash happened about 4 p.m. on Adams Road as the buses were in a line approaching Newton Road (Route 404).
The buses were carrying Woodbridge School District students from the third, fourth and fifth grades.
The first bus was coming to a slow stop when the third bus slid on the ice and struck the rear of the third bus which in turn struck the first bus, police said.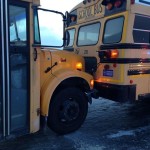 The injured students were taken by ambulances to hospitals while the others were taken on buses to Woodbridge Middle School, where they were examined by medical personnel and released to their parents.
The three bus drivers — a 46-year-old woman, a 30-year-old man and a 55-year-old man — were not injured. Police said there would be no charges.
Route 404 at Adams Road was closed about three hours as police investigated and the crash was cleared.
After 3 p.m., police said, hazardous conditions contributed to at least 51 collisions that were reported in Sussex County. Eight of those involved injuries but they were not considered life-threatening.