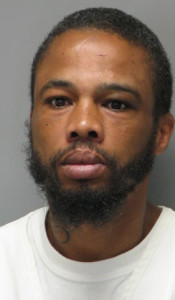 WILMINGTON, DELAWARE (2/19/2019) City police say a man arrested for stealing a tip jar from a downtown coffee shop also stole tip jars from two other businesses.
The latest theft happened just after noon on Wednesday at the Brew Ha Ha in the 200 block of Delaware Ave.
A man approached the counter requesting employment information, then when the staff was distracted, grabbed the tip jar and fled on foot
A possible suspect was observed on surveillance cameras by Downtown Visions personnel, and police arrested Victor Harmon, 42, of Wilmington, in the 100 block of E. 13th St.
Police said subsequent investigation led to him being charged in similar thefts on Feb. 2 at Starbucks in the 1000 block of N. Orange St. and on Feb. 9 at Starbucks in the 300 block of Justison Landing.
He was charged with three counts of theft under $1,500 by a deprived person as well as on a warrant from Justice of the Peace Court.
Harmon was being held at Young Correctional Institution in lieu of $1,600 cash bail.