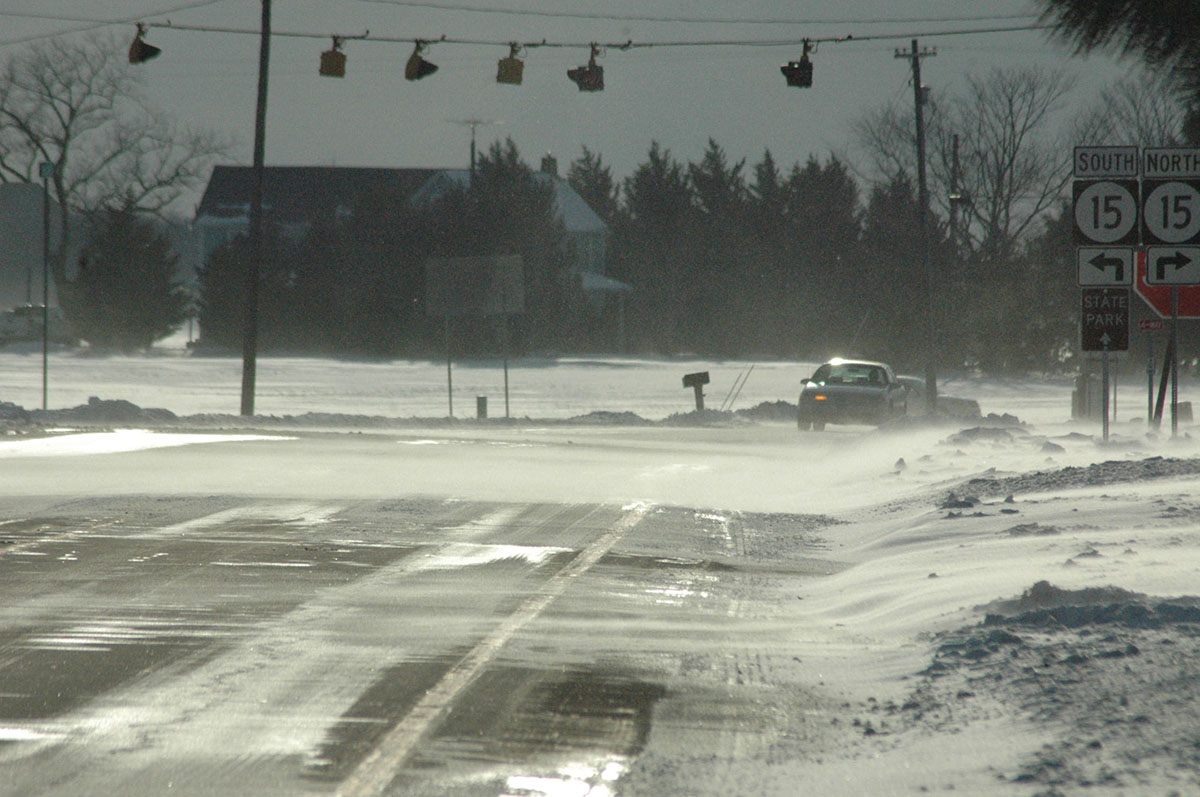 DELAWARE (2/19/2015) Schools across Delaware will be closed Friday as more dangerous cold weather is predicted.
And the Cape May-Lewes Ferry canceled afternoon and evening trips today due to heavy ice and wind. On Friday, the 7:30 a.m. trip from Cape May and the 9:15 a.m. from Lewes are canceled to allow tugs time to clear the ice, officials announced on the ferry's website.
DelDOT crews kept busy today plowing snow that drifted onto roads from gusty winds. Route 1 was covered by drifting snow in parts of southern Kent County, where it had been clear the day before.
Just after 4 p.m., a crash was reported involving three school buses from the Woodbridge School District at  West Newton (Route 404) and Adams roads north of Bridgeville. The road surface was a sheet of ice, according to reports from the area. Sixteen of the students were taken to hospitals for treatment of minor injuries.
In Sussex County, hazardous conditions contributed to at least 51 collisions after 3 p.m., including eight that involved injuries. None of the injuries were life-threatening, police said.
Icy conditions also caused the closure of southbound U.S. 113 at Blueberry Lane in Sussex County, DelDOT reported.
At 5:50 p.m., another accident closed  Hazlettville Road between Wyoming Mill Road and Artis Drive west of Dover.
The National Weather Service issued a wind chill advisory from 7 tonight until 11 a.m. Friday, with levels of 10 below to 15 below predicted.
The temperature is expected to drop to 1 degree early Friday at New Castle Airport, which would break a record low of 5 degrees set in 1978.
The forecast calls for a low of 4 degrees at Sussex County Airport near Georgetown, where the record is zero set in 1979.
The normal low for Friday is 28 degrees.
Latest details on school closings