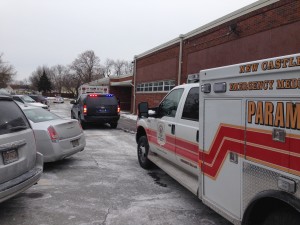 NEW CASTLE COUNTY, DELAWARE (2/17/2015) The victim of a shooting Monday at the Rose Hill Community Center south of Wilmington was identified today by county police.
Jamar Kilgoe, 30, of the 900 block of E. 24th St. in Wilmington, was killed about 2:50 p.m.
Police said Kilgoe was shot in a recording studio on the lower level of the community center on Lambson Lane.
Officer First Class Tracey Duffy, a police spokeswoman, said the identity of the shooter was unknown but he was an African-American male with large build, who was wearing a light colored hooded sweatshirt, dark pants and dark shoes.
Earlier story: Fatal shooting at Rose Hill Community Center