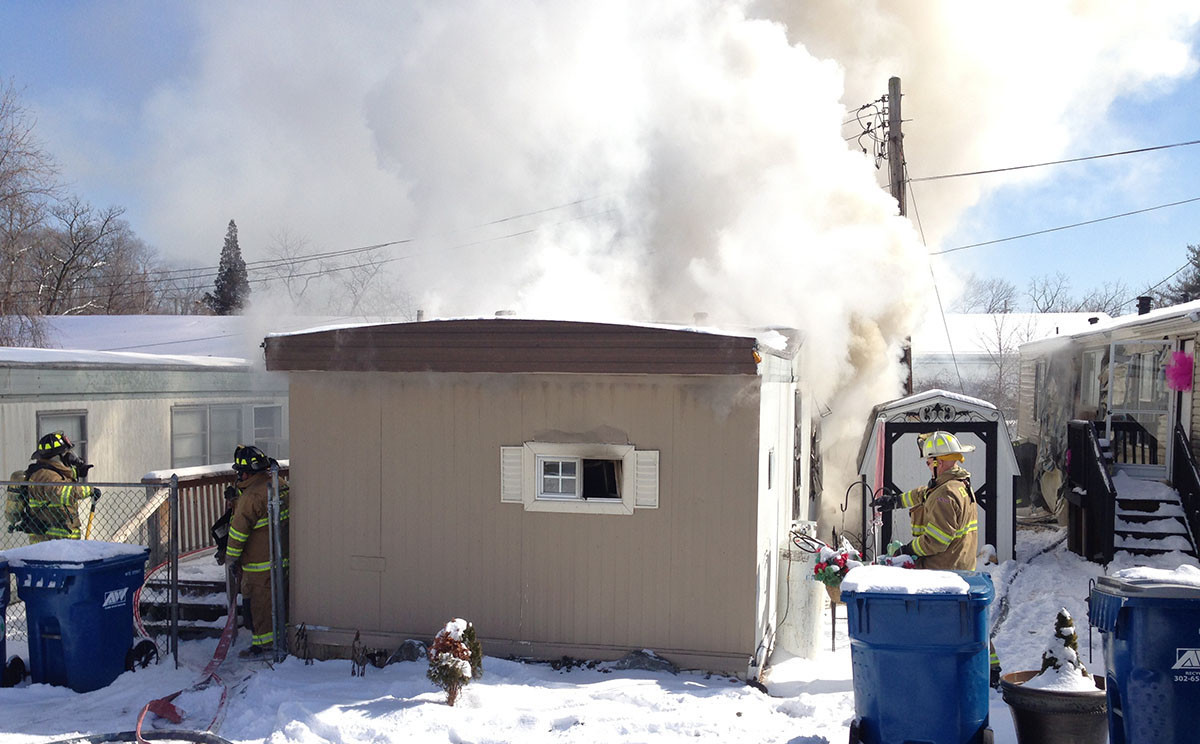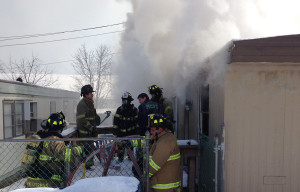 MARSHALLTON, DELAWARE (2/17/2015) Fire broke out in a mobile home in the 2000 block of Jackson Ave. this afternoon.
Mill Creek firefighters found the trailer in the Cloverleaf Mobile Home Park fully involved in flames when they were called out just before 1 p.m.
Additional fire companies were called in to assist.
The volunteers had the fire under control in about 30 minutes.
The state Fire Marshal's Office is trying to determine how the fire started.
Damage was estimated at $25,000, said Robert Fox, assistant state fire marshal.
He said another trailer also was damaged.
No injuries were reported.