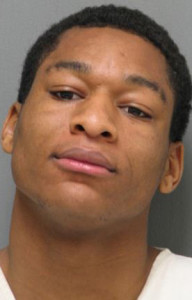 GLASGOW, DELAWARE (2/16/2015) The third suspect in a New Castle County armed robbery spree is in custody in Virginia, state police said this afternoon.
Jamal Taylor, 23, of Wilmington, was arrested Feb. 4 on unrelated criminal charges, Master Cpl. Jeffrey Hale said.
Taylor is being held in the Prince William County Jail located in Manassas, Virginia, on those charges and will be returned to Delaware pending his release on those charges as well as an extradition hearing, Hale said.
Two other suspects were arrested previously in connection with eight robberies at businesses.