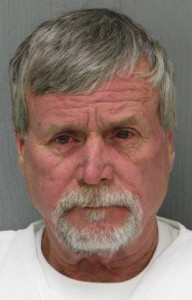 LEWES, DELAWARE (2/16/2015) A Delaware City man was arrested Sunday and charged with fifth-offense DUI, state police said today.
The incident begin about 4:20 p.m. when a motorist called 911 to report a pickup truck southbound on Route 1 approaching Route 9 was driving erratically.
Troopers spotted the vehicle as it turned west on U.S. 9 and then south on Plantations Road. A traffic stop was attempted and the pickup initially came to a stop on the shoulder north of Robinsonville Road. Before the trooper could speak with the driver, the truck went back on the roadway and continued south, coming to a stop just south of Robinsonville Road, police said.
Police said the driver, later identified as Vernon L. Wilson Jr., 60, attempted to put the gearshift in drive and flee again but was physically removed from the truck and placed in custody.
Troopers detected an odor of alcohol and after further investigation charged Wilson with the fifth driving under the influence of alcohol charge, disregarding an officer's signal and various traffic counts. He was being held at Sussex Correctional Institution near Georgetown in lieu of $19,500 cash bail.
Police said his DUI convictions were in 1989, 1991, 2000 and 2009.