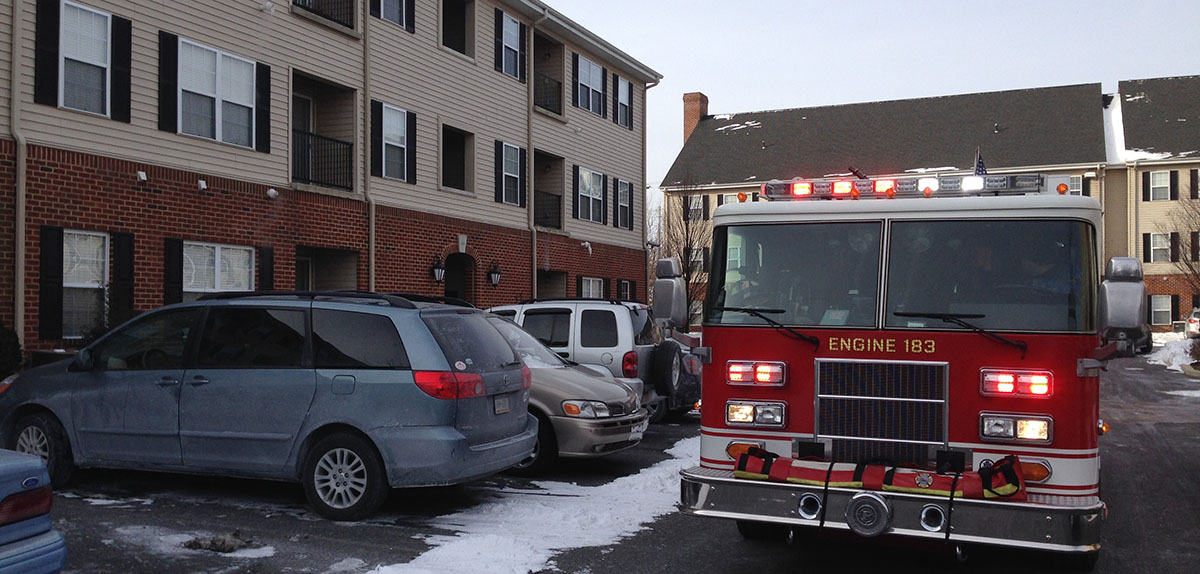 NEW CASTLE, DELAWARE (2/16/2015) A dozen apartments were evacuated this morning after a water pipe burst at the Deemers Landing complex, according to reports from the scene.
Firefighters were called to Washington and West Ninth streets when alarms sounded at 7:30 a.m., and they found the burst pipe in Building 1000.
Electricity was shut off to the building and all of its 12 apartments were evacuated.
A city buidling inspector was on the scene evaluating damage.
Delaware cold sets record; deep snow due tonight
Cold benefits Wilmington Blue Rocks fans