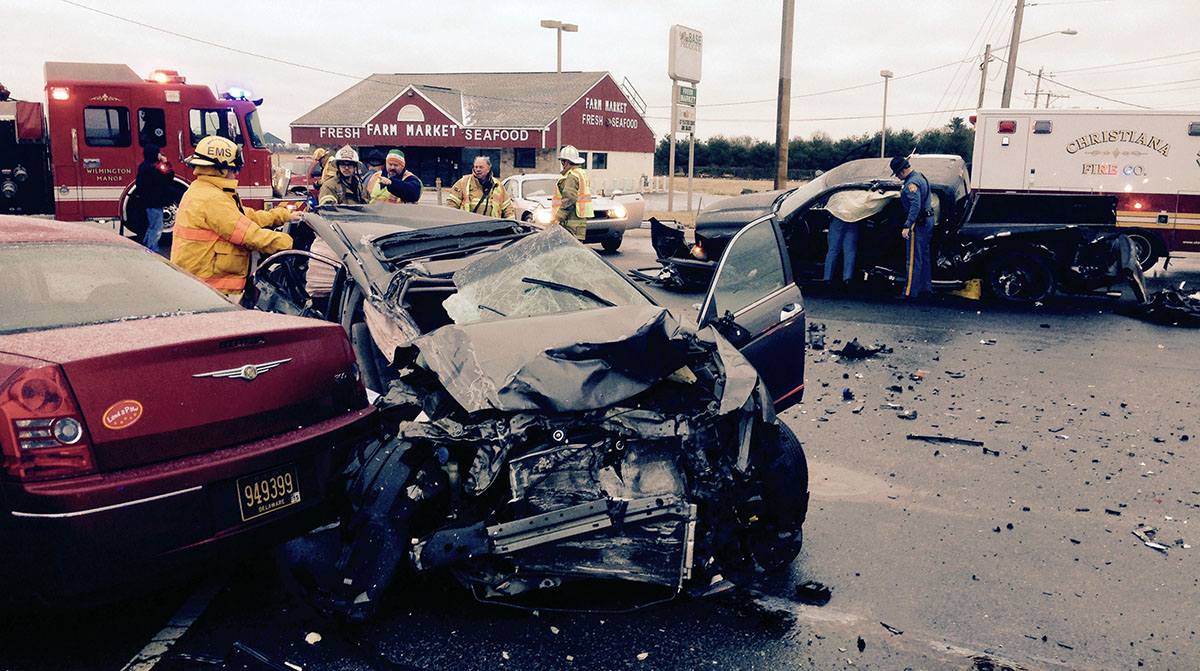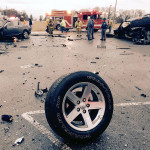 TYBOUTS CORNER, DELAWARE (2/10/2015) A fatal crash involving six vehicles closed northbound U.S. 13 at Tybouts Corner for nearly four hours this morning, state police said.
Catherine A. Keyes, 61, of Dover, was pronounced dead at the scene. Her husband, Joseph Keyes,  66,  was driving their 2008 Honda Accord at high speed when it struck five other vehicles, police said. He was seriously injured.
Keyes and three others were taken by ambulance to Christiana Hospital for treatment of injuries.
Master Cpl. Jeffrey Hale gave this account of the crash, which happened about 7:15 a.m. at the intersection with Bear and Hamburg roads.

After passing Route 71, Keyes swerved his vehicle to the left in an attempt to avoid striking a 2002 Chevrolet Silverado. The driver of the pickup, John E. Bennett, 57, of Townsend, was slowing in the left northbound lane.
Keyes' vehicle struck the left rear of the Silverado and then sideswiped the left side of a 2003 Honda Accord, which was being driven by Doreen S. Wilson, 56, of Bear, and which was slowing directly in front of the Silverado.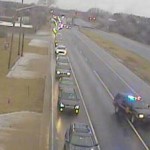 Keyes' vehicle then left the west edge of the roadway and began traveling north in the grass median toward the intersection, still at high speed.
The vehicle then re-entered the northbound lanes of U.S. 13, where it struck the driver's side of a 2010 Dodge Ram 1500 pickup driven by Antonio D. Blackwell, 45, of New Castle. The Ram was stopped in the left turn lane of U.S. 13.
The impact of the collision caused Keyes' vehicle and the Ram to enter the intersection, where they then struck a 2010 Dodge Challenger, driven by David S. Wilson, 40, of Bear,  as well as a 2010 Chrysler 300, driven by Richard P. Thomas, 56, of Bear. Both were traveling east through the intersection.
Blackwell, David Wilson and Thomas, who were all properly restrained at the time of the crash, were taken by ambulance to Christiana Hospital where they were treated for injuries not considered life-threatening, Hale said.
Bennett and Doreen Wilson were not injured.
Police are still investigating the crash, Hale said, but alcohol and road conditions do not appear to be contributing factors.
Crash brings power outage near Prices Corner
Schools delay or close as crashes reported on icy roads