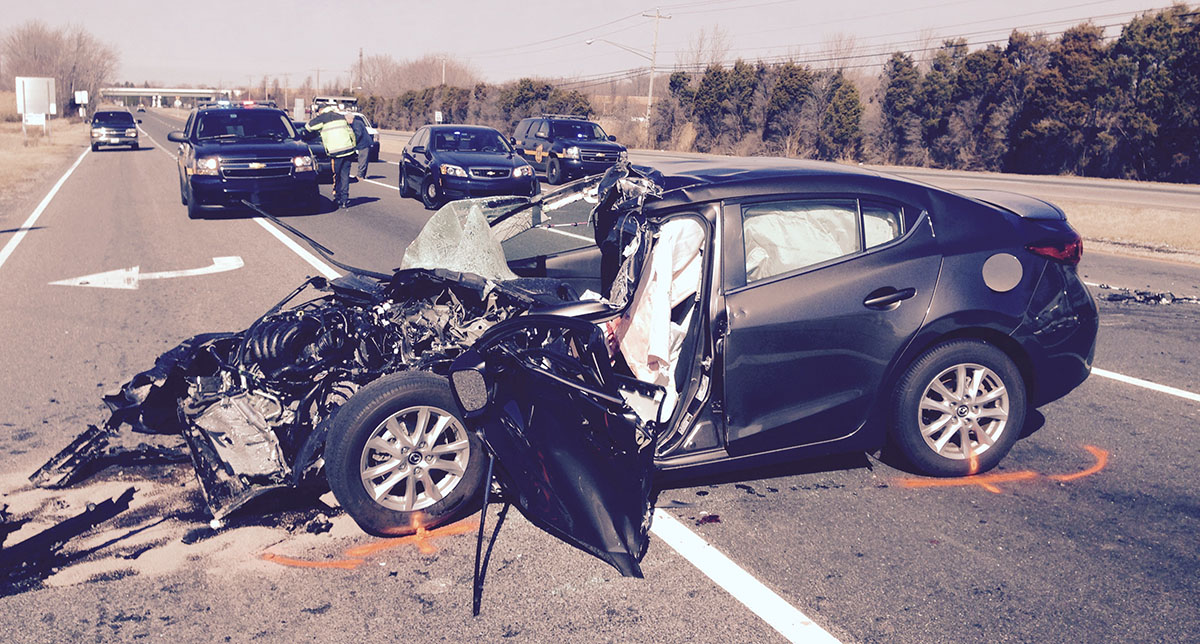 SMYRNA, DELAWARE (2/6/2015) A 58-year-old man died this morning in a crash on U.S. 13 north of Smyrna involving a dump truck and a passenger car, state police said.
The accident happened about 10:20 a.m. in the southbound lanes at Duck Creek Road.
The man killed was identified as Charles Kobosko, of Smyrna.
He was driving a 2014 Mazda 3  in the left lane approaching the intersection when the car drifted to the left and the left front of the car struck the right rear of a 2015 Mack dump truck that was stopped in the left turn lane. The Mazda then spun around and came to rest facing west across the right travel and turn lanes, Master Cpl. Jeffrey Hale said.
Kobosko was taken by ambulance to Bayhealth Kent General Hospital, where he was pronounced dead.
The truck driver,  Joseph Dimattia, 57, of Millsboro, was not injured.
Police said both men were wearing seat belts.
The southbound lanes of U.S. 13 were closed about two hours as police investigated and the wreckage was cleared.
Troopers are still investigating the crash.
Dump truck hits overpass, splits, overturns on I-495