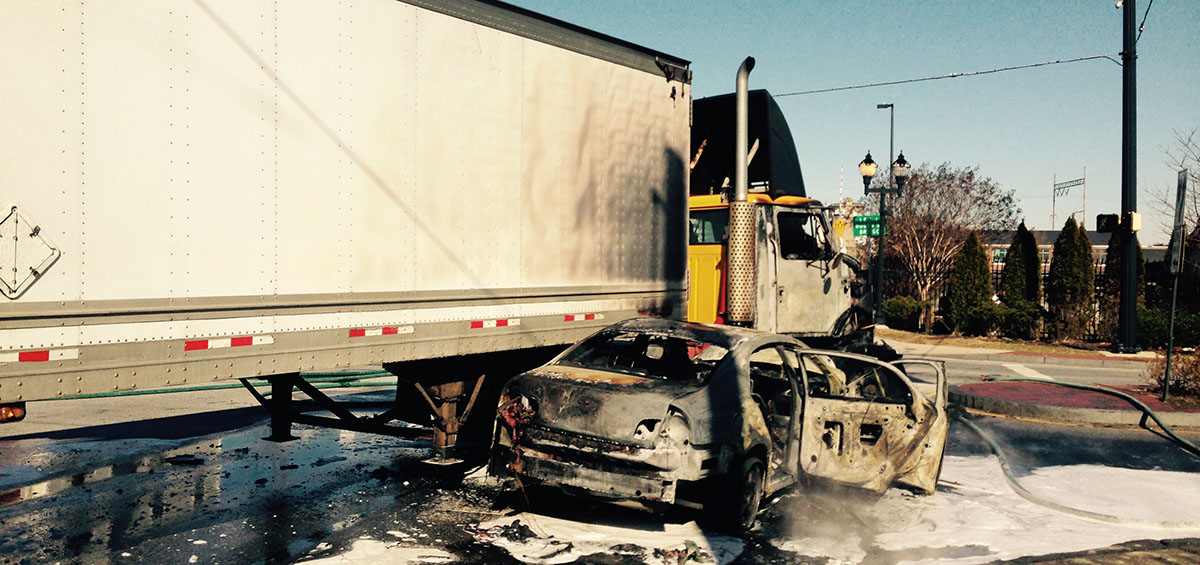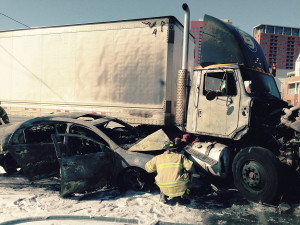 WILMINGTON, DELAWARE (2/3/2015) A fiery crash between a car and a tractor trailer closed South Walnut Street near the Christina River in Wilmington for about two hours this afternoon.
The crash happened about 12:30 p.m. when a Chevrolet Malibu sedan collided with the fuel tanks on the cab of a tractor-trailer.
The car and cab burst into flames and athe car was destroyed, with two people in it reported being taken to a hospital for minor injuries.
The trucker was unhurt, police said.
South Walnut and A streets were closed
until the wreckage was cleared.
The driver of the Malibu had a minor leg injury, according to police.