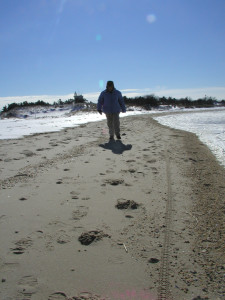 DOVER, DELAWARE (2/3/2015) Delaware State Park entrance fees, annual passes and surf permits will increase in price on Feb. 15, officials announced today.
Until then, annual passes and permits are available at the 2014 prices.
Details on fee increases starting Feb. 15
Delaware resident annual passes will increase from $27 to $35.
Those 62 years and older will pay $18 for an annual pass.
Lifetime passes, available to those 65 and older, will increase from $50 to $65.
The military pass will increase to $17.50.
The Assistance Program pass (for low-income residents) will not increase; it remains at $10.
Surf fishing permits will increase for Delaware residents by $15, to $80 for a one-year tag, and a $30 increase – to $160 – for a two-year tag.
Seniors will receive a $10 deduction from the one-year tag, and a $20 deduction on the two-year tag.
Entrance fee day passes,  collected from March 1 to Nov. 30, for Delawareans will increase $1. At the ocean parks, Delaware visitors will pay $5 per vehicle, and $4 at inland parks.
The increase were approved by David Small, secretary of the Department of Natural Resources and Environmental Control, following legislative action and public meetings last year.
Delaware's state parks receive 65 percent of revenue from park users, and the increases in fees are expected to add $1.1 million annually.
"Delaware State Parks has maintained a high level of public service without adjusting fees for the last 10 years," said Ray Bivens, director of the Division of Parks and Recreation. . "Current user fees haven't kept up with the cost of maintaining the parks we manage. The division currently has crucial projects that cannot be started or completed due to lack of funding. Many of these directly affect park users, such as aging bathhouses or lack of electric access in campgrounds, which affect both visitors and the division's revenue."