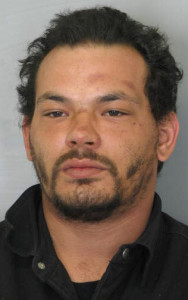 HARRINGTON, DELAWARE (2/2/2015) A Milton man was charged with fourth offense DUI, Harrington police reported today.
Police said officers on U.S. 13 stopped a suspicious vehicle near Corn Crib Road about 7:50 p.m. Saturday.
Officers smelled a strong odor of alcohol from the driver, David K. Morris, 33, of the 30000 block of Stockley Road in Milton, Lt. Earl Brode said.
After a computer check turned up three earlier DUI convictions dating as far back as 2006, Brode said, Morris was charged with the fourth offense DUI, a felony. He was being held at Sussex Correctional Institution near Georgetown in lieu of $5,000 secured bond.