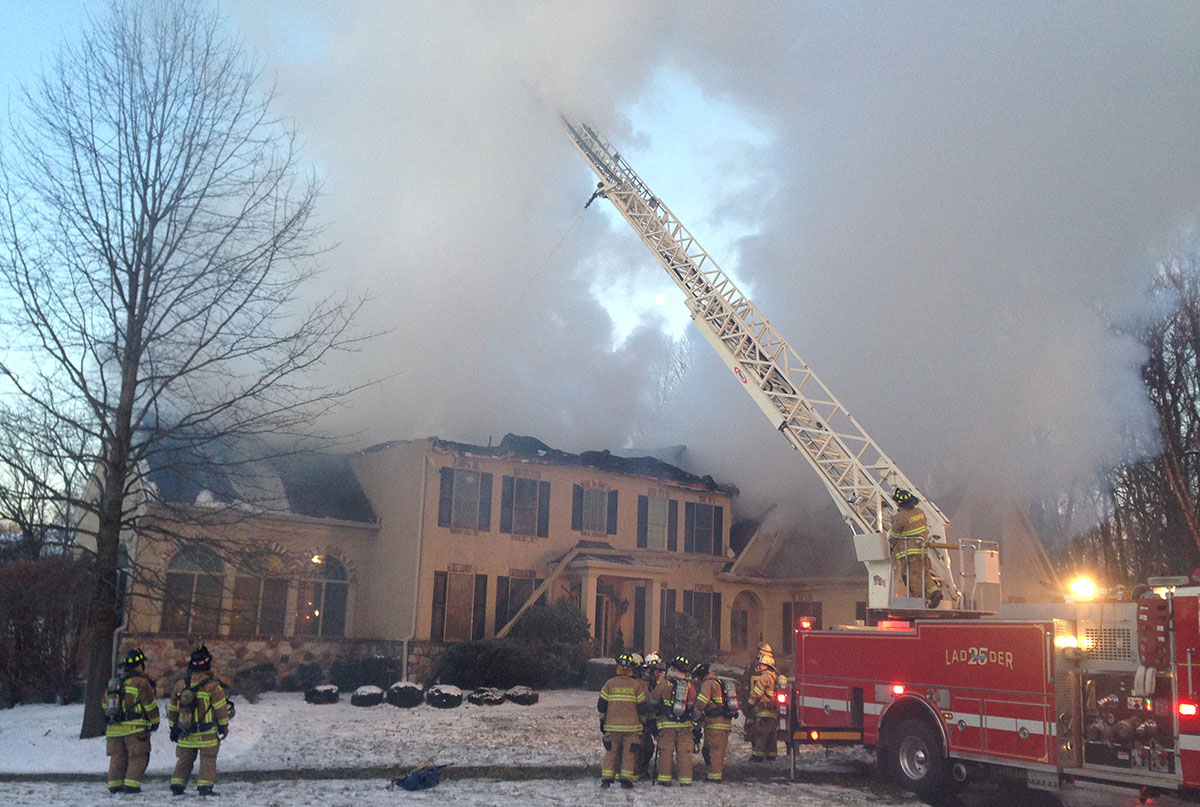 KENNETT TOWNSHIP, PENNSYLVANIA (1/8/2015) Delaware firefighters joined a dozen fire companies in fighting a blaze that swept through a large home south of Kennett Square early today.
The blaze broke out shortly after 6 a.m. in the 400 block of Red Clay Drive.
Flames were coming through the roof when Kennett firefighters arrived.
Hockessin firefighters from Delaware were among the crews called in to fight the fire.
No injuries were reported.
No hydrants were in the immediate area so water had to be trucked in to fight the blaze in as the temperature hovered around 4 degrees.
RAW VIDEO: Kennett Square, Pennsylvania home burns