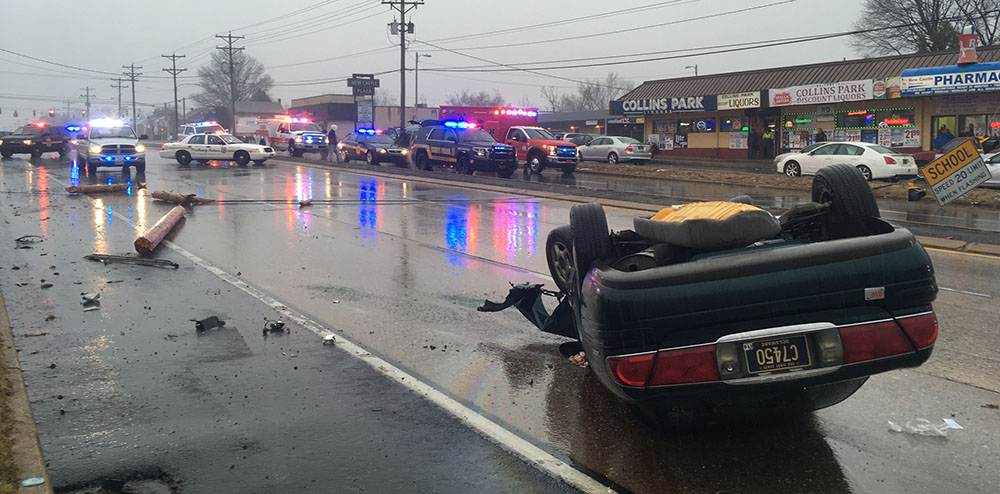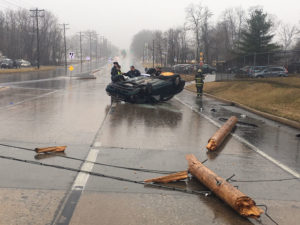 NEW CASTLE, DELAWARE (2/8/2018) An elderly man was injured when his car struck a utility pole and rolled over near New Castle, authorities said.
The crash happened about 1:50 p.m. Wednesday at New Castle Avenue (Route 9) and May Avenue, in the Collins Park area.
The crash brought wires down in the intersection, said Senior Cpl. David J. McKinney Jr. of New Castle County paramedics.
The injured man was evaluated for a hand injury and possible head injury, then taken by Minquadale Fire Company ambulance to Christiana Hospital in Stanton. He was in stable condition, McKinney said.
Holloway Terrace Fire Company also responded.
The crash is under investigation by Delaware State Police.