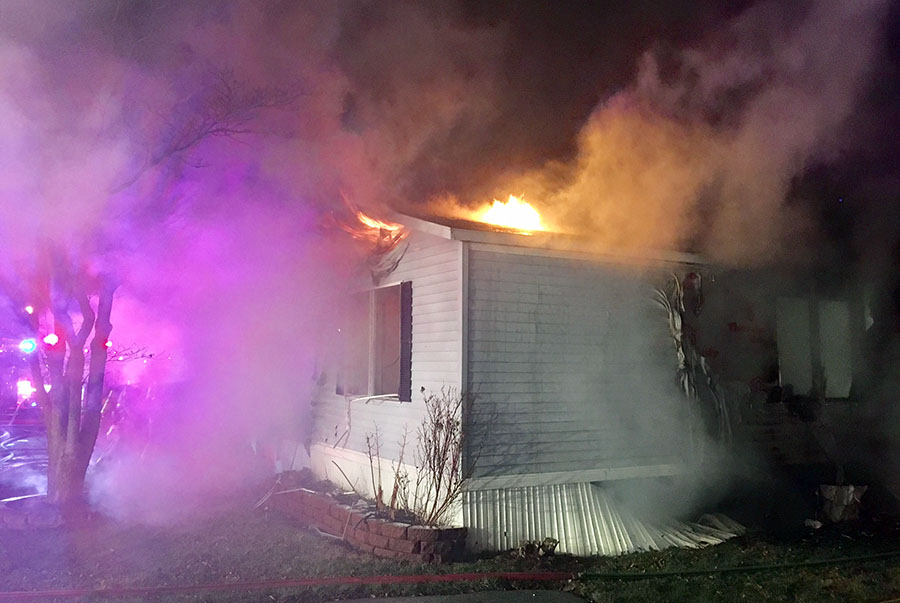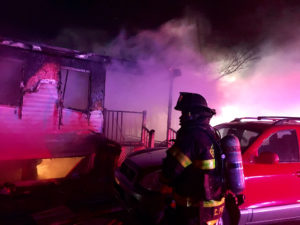 STANTON, DELAWARE (1/14/2018) One man suffered smoke inhalation when fire destroyed a mobile home in the Murray Manor Trailer Park, authorities said.
The blaze broke out about 7:35 p.m. Saturday in the 900 block of Tenth Ave., with seven fire companies responding.
The injured man, 58 years old, was treated at the scene by emergency medical technicians but declined transport to a hospital, said Paramedic First Class Yvonne T. Russell of New Castle County paramedics.
No other injuries were reported.
The fire is under investigation by the Delaware state Fire Marshal's Office.
New Castle County police also responded.
Fire companies responding included Mill Creek, Belvedere, Wilmington Manor, Cranston Heights, Five Points, Elsmere and Minquas.