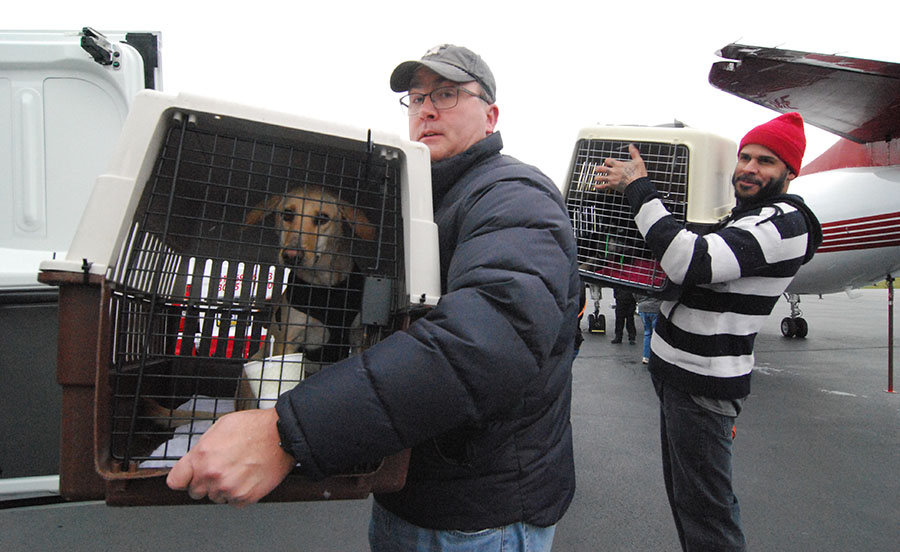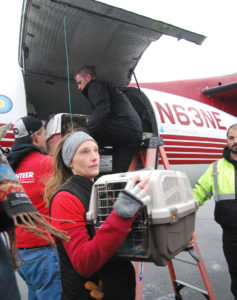 NEW CASTLE AIRPORT, DELAWARE (12/10/2017) A plane carrying 120 at-risk dogs for adoption arrived at New Castle Airport on Saturday.
The pets were welcomed by the Brandywine Valley SPCA, which will offer them for adoption next weekend.
The Freekibble Flight to Freedom came from Phoenix, Arizona, where the animals had been kept in overcrowded shelters.
They were carried on a Wings of Rescue flight sponsored by the GreaterGood.org charity
The Brandywine Valley SPCA will evaluate the medical condition of the dogs and prepare them for adoption at an event Dec. 16-17 at the 23rd St. Armory in Philadelphia.