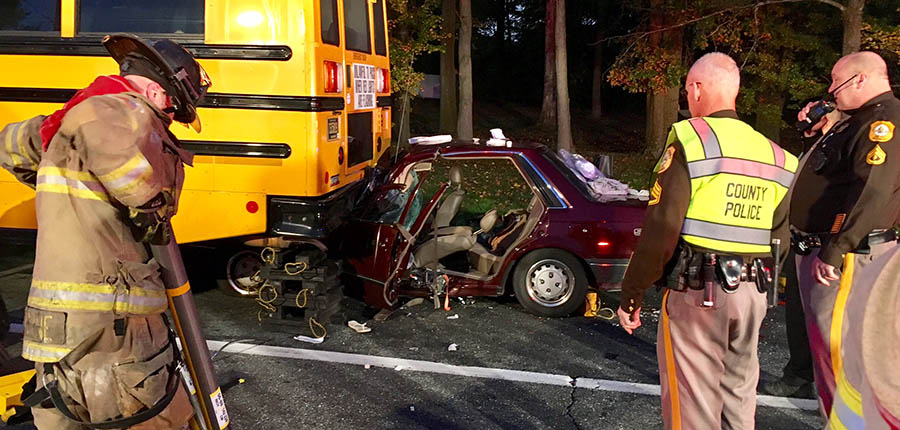 NEWPORT, DELAWARE (11/3/2017) A driver was injured this morning when her car struck a school bus parked alongside Boxwood Road near Newport, according to reports from the scene.
New Castle County police say alcohol was a factor in the crash, which happened about 6:45 a.m. at the Ahlers Boulevard intersection, in front of the former General Motors production plant.
The bus driver was early for his route and had stopped the bus along the shoulder. No children were aboard.
The car was stuck beneath the bus with the driver trapped about 30 minutes until she was extricated by firefighters from several companies, including Five Points, Minquas and Cranston Heights.
The car driver, a 19-year-old woman who wasn't identified by police, was taken by ambulance to Christiana Hospital in Stanton. Police said here injuries were not life-threatening.
The bus driver, a 47-year-old man, also was taken to a hospital with injuries police said were not life-threatening.
Boxwood Road remained closed as police investigated the crash.
Police asked anyone with information on the crash to call 302-573-2800.
Delaware State Police reported another school bus crash this morning, near Middletown, but there were no immediate reports of injuries.