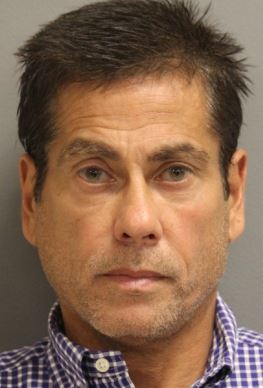 REHOBOTH BEACH, DELAWARE (9/29/2017) A 54-year-old man has been charged in the assault of a Rehoboth Beach store clerk last weekend, city police said Thursday.
After tips from the public following release of a surveillance photo, Ronald J. Phelan, of Rehoboth Beach, was arrested Wednesday morning and charged with felony second-degree assault and released on $5,000 unsecured bail.
Phelan had initially been sought in the theft of jewelry valued under $100 from the store, but investigators were unable to identify or confirm the theft of merchandise, Lt. Jaime Riddle said.
The incident happened about 1:30 p.m. Saturday.
Riddle said when Phelan was confronted by the clerk at a store in the first block of Rehoboth Avenue, he punched him in the face. The clerk, a 78-year-old man, suffered a minor cut.