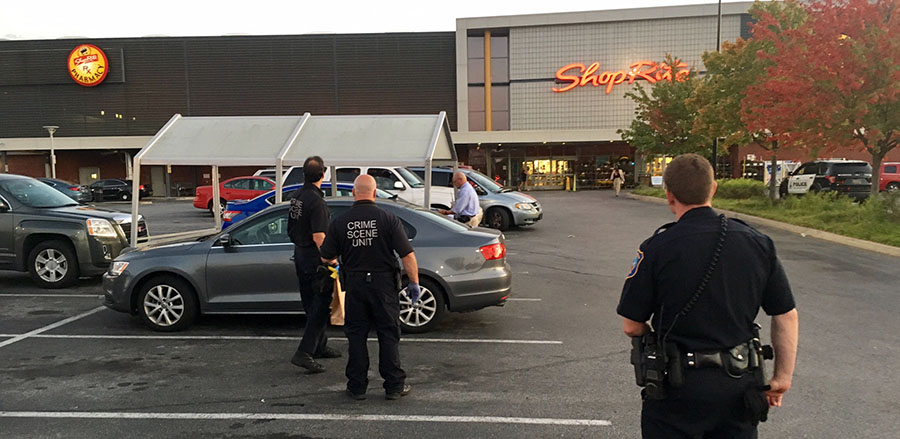 WILMINGTON, DELAWARE (9/28/2017) A man and a woman were stabbed during an attempted carjacking outside the Shop Rite store at 501 S. Walnut St. in Wilmington, city police said. A suspect was later captured.
The incident happened about 6:15 p.m. Wednesday.
When police arrived, a 32-year-old woman was found inside the supermarket, suffering from wounds to her thigh, ankle and elbow.
Police said the woman had left the store and was in her car when a man armed with a knife opened the driver's side door and entered the vehicle. He grabbed her car keys and tried to start the engine, with the victim in the passenger seat.
As she tried to get out through the passenger side door, the man stabbed her.
She was able to get out of the car and ran toward the store, with the carjacker chasing her.
Police said a 67-year-old man who heard the woman screaming went to assist, and as he tried to open the driver's side door, the carjacker taunted him with the knife and threatened to kill him. The good Samaritan received a small cut on a finger and fled to his own vehicle.
The carjacker then tried to open the man's driver's side door but was unsuccessful, and police said he fled.
The suspect was located on South Market Street just north of the store and taken into custody, police said, and a knife was found in a storm drain. His name and details on charges have not been released.
Surveillance video showed the suspect inside the store shortly before the carjacking attempt, police said.
Anyone with information regarding the incident is asked to contact Detective Mike Wilkerson at 302-576-3638.
Tips also may be submitted anonymously through Delaware Crime Stoppers, which offers rewards, at 800-847-3333 or www.delaware.crimestoppersweb.com.