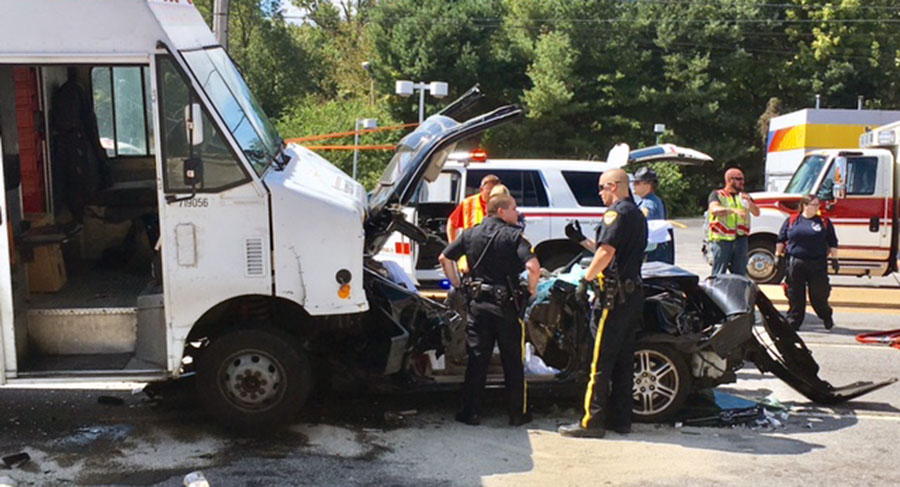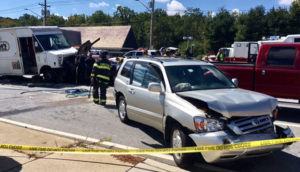 NEWARK, DELAWARE (9/16/2017) Five people were injured in a chain-reaction crash involving four vehicles, Newark police said.
The crash happened about 11:40 a.m. Saturday on northbound South College Avenue just south of Welsh Tract Road.
A Ford box truck driven by a 38-year-old woman failed to slow for stopped traffic at a red signal and rear-ended an Acura driven by a 20-year-old man, with a 7-month-old boy in a rear child seat.
The Acura was pushed into the rear of a Toyota Highlander SUV, driven by a 68-year-old man and with a 66-year-old female passenger.
The Toyota was then pushed into the rear of a Ford F-350 pickup truck driven by a 24-year-old woman.
The 7-month-old was trapped in the wreckage and extricated by firefighters from Aetna Hose, Hook & Ladder Company, then flown to Nemours/A.I. DuPont Hospital for Children in Rockland. His condition wasn't known.
Police said the driver of the box truck, the driver of the Acura and both occupants of the Toyota were taken by ambulance to Christiana Hospital with unknown injuries.
The driver of the Ford wasn't injured.
Police are still investigating and no charges have been filed.
Anyone with information is asked to contact Sgt. Curtis Davis at 302-366-7100 ext. 3118 or CDavis@newark.de.us.