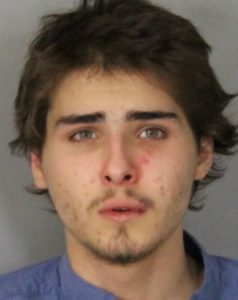 NEWARK, DELAWARE (8/19/2017) An 18-year-old Newark man has been charged with assaulting another man with an ax inside a home, city police said Friday.
The 21-year-old victim said he was visiting a friend Thursday in the first block of White Clay Drive when he was suddenly attacked by Brandon Bryant, police said.
The victim first went to the Newark Emergency Center, then was transferred to Christiana Hospital in Stanton for treatment of wounds to his left arm and the back of his head. Police said he received multiple staples to close the wounds and later was released.
"The victim was eventually able to take the ax away from the suspect, which ended the attack. Officers later recovered the ax suspected as being used in the assault in a wooded area near where the assault occurred. The ax is described as being 28 inches in length," Lt. Fred Nelson said.
Bryant voluntarily surrendered to police and was charged with first-degree assault and possession of a deadly weapon during commission of a felony. He was released on $30,000 unsecured bond.